Latest News
10 February 2020
Food Law Refresher
This event has been cancelled.
Who should attend?
The "Return to Work" course has been designed to help delegates to achieve the competency requirements set out in the Food Law Code of Practice for food hygiene enforcement.
It will be of value to officers who are returning to food hygiene inspection work from other disciplines; to contractors who wish to undertake inspection work for local authoities; to those returning after a career break or maternity leave and; to those who wish to fill some gaps in their knowledge to meet the requirements of the competency framework.
Course programme
This is a two-day course. Day 1 provides delegates with an overview of relevant food hygiene legislation and guidance and Day 2 includes sessions on HACCP, control of cross contamination, food microbiology, inspection techniques and risk rating.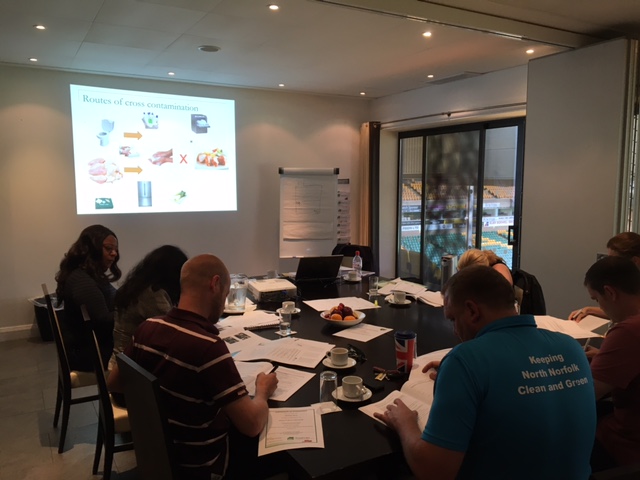 Where and when?
The course is being held at Norwich City Football Club which is 5 minutes from Norwich station (London Liverpool Street 1 hour 50 mins) and has free parking on site.
There is a Holiday Inn hotel on site and many other hotels within walking distance (accommodation is not included in the price).
This 2-day course will take place on Wednesday 6th and Thursday 7th May 2020.
The cost
The course fee of £350 + vat (£420 inc vat) includes:
Two days tuition
Delegate notes
Lunch and refreshments
CPD Certificate
The tutor
The course will be delivered by Dr Andy Bowles.
To book or for further details please CLICK HERE or contact us on 01603 319863
admin@abcfoodlaw.co.uk
Document: Food inspector 2.jpg - 463kb
‹ Back Other News ›