How does it work?
Food businesses who wish to be part of the scheme submit their food labels to us for independent assessment. Once we have confirmed that the labels comply with legal requirements we issue a Conformance Certificate which permits the business to use our logo to demonstrate their compliance.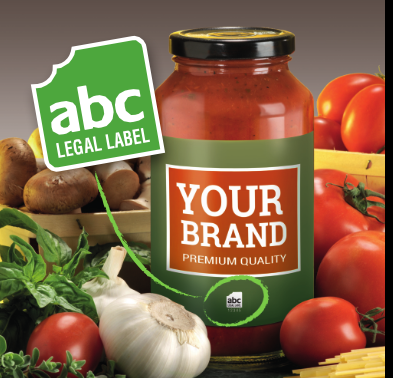 Why should you trust a product which displays an ABC Legal Labels logo?
ABC Legal Labels is a food label accreditation scheme operated by ABC Food Law Ltd, a firm of specialist food law solicitors, regulated by The Solicitors Regulation Authority (SRA). Our team of food law experts assess each label against the ABC Technical Standard and will only issue a Compliance Certificate if full compliance is achieved.
How to become a member of the scheme.
To become a member of the scheme for a given product and hence display an ABC Legal Labels logo you must hold a valid Compliance Certificate.
Application for a Compliance Certificate requires that we firstly carry out a detailed food label review and then verify that all aspects of relevant food law have been complied with. Once this has been done, you will be issued with a Compliance Certificate, an approval number for the label and the relevant details will be added to our public register at www.abc-legal-labels.co.uk.